F3C 600 / F4C 600 + FIL.600 MOULDER MACHINE WITH PRESSURE TABLE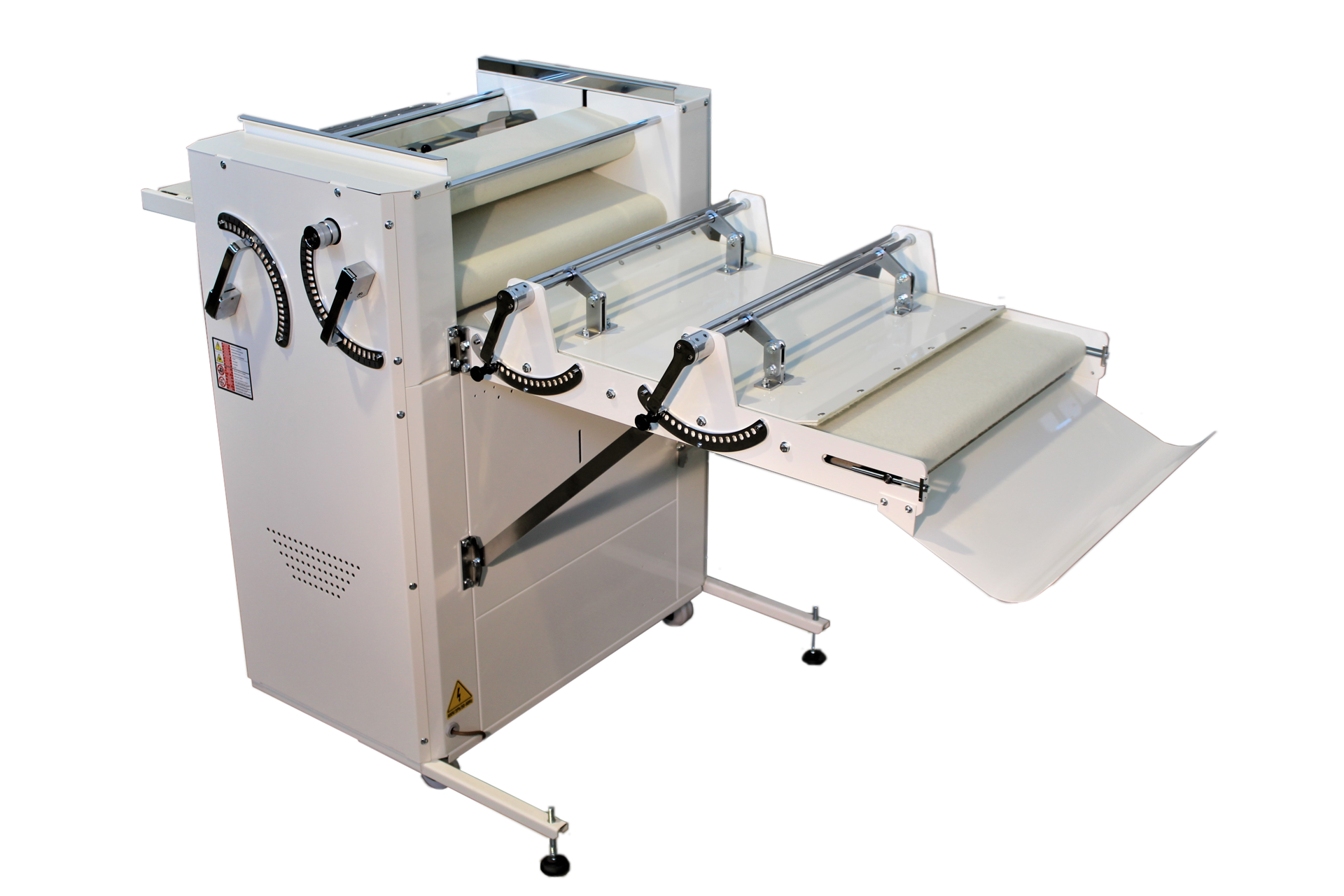 The F3C 600 and F4C 600 + FIL.600 is a MOULDER MACHINE with PRESSURE TABLE of 600 mm, which is able to mould several types of bread rolled up in various sizes (from 15 gr to 2,5 kg) and with the possibility of cylinder the dough.
The 3 cylinders of the F3C 600 model, or the 4 cylinders of the F4C 600 model, are rectified and thickness chromium-plated and have a useful width of 600 mm. The machine is made in steel sheet of considerable strength and all the moving parts are mounted on sealed bearings. The cylinder protection is in stainless steel and when it is lifted, a device that blocks the machine is activated.
There are not trays in the machine with the pressure table.
The electric systems, like the safeties, are in 24 volts.
The machine is also equipped with a lamination thickness handle quickly adjustable for soft rolling of the dough.
| # | Model | Cylinders | Dimensions LxWxH | Net Weight | Power | VOLT - HZ - PH | Dough |
| --- | --- | --- | --- | --- | --- | --- | --- |
| 1 | F3C 600 + FIL.600 | 3x600 mm | 1420 X 1250 X H 1210 mm | 290 Kg | 0,75 KW | 220/415V - 50/60HZ - 3PH | 15-2500 gr |
| 2 | F4C 600 + FIL.600 | 4x600mm | 1420 X 1250 X H 1210 mm | 300 Kg | 0,75 KW | 220/415V - 50/60HZ - 3PH | 15-2500 gr |