SFE 500/600 dough sheeter
SF 600 LUX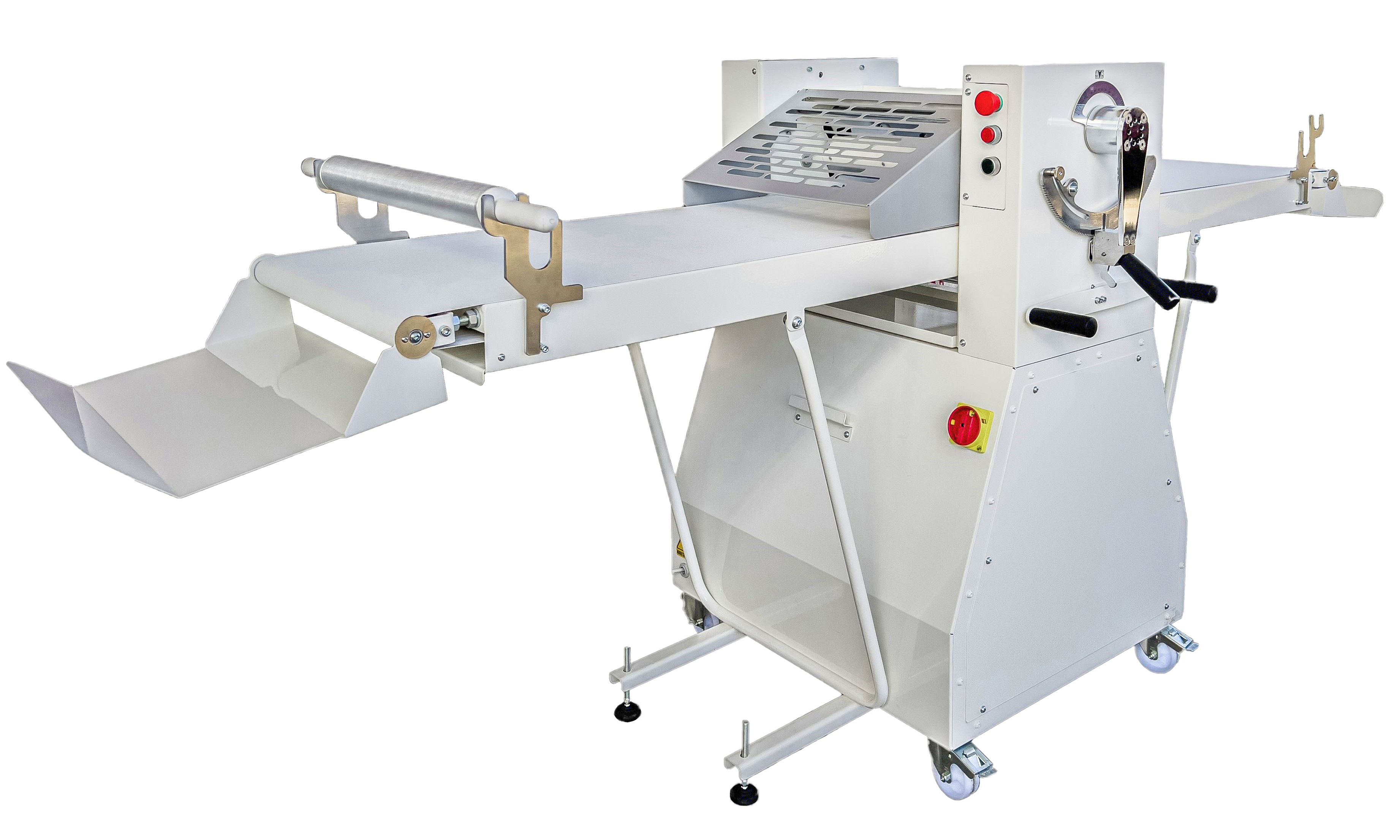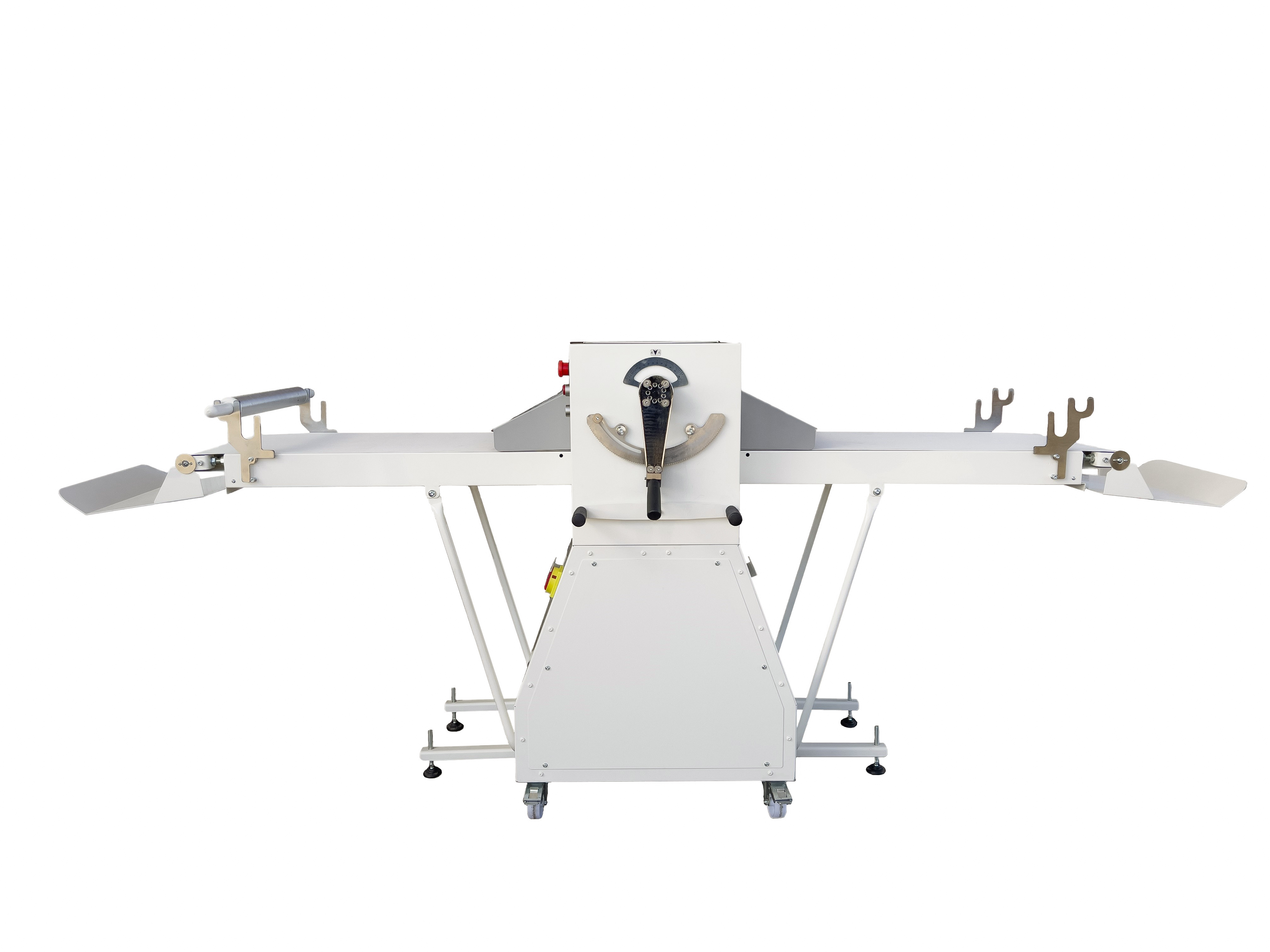 The SFE 500/600 dough sheeter is a machine capable of laminating many kinds of dough and allows to obtain several levels of thickness, quickly and with precision.
The SF 600 LUX has extractable tables, the protection grill and the fall-proof tray are made of stainless steel.
The operation is very simple and intuitive: place the dough to be rolled on one of the conveyor belts taking care to press it so that it can pass under the protection grid.
The handle that adjusts the height of the thickness chrome-plated and rectified cylinders will be placed at the highest point,
After pressing the green power button, the machine is ready to work.
The levers positioned on both sides of the machine act on the movement of the conveyor belts that will lead the dough towards the cylinders. The latter will roll the dough and release it on the opposite belt.
Once the dough is out, the motion will be reversed and it will pass again under the rolling rolls.
Acting on the handle and lowering it a little, repeat the process described above several times until you get the desired thickness.
Using the movement of the conveyor belt, the dough will be wrapped on the rolling pin (supplied) to be transported on the workbench for subsequent processing.
The machine structure is made of powder coated steel. It is equipped with swivel wheels with brake.
The shelves can be lifted to reduce machine space  when the machine is not in use.
The rolling cylinders are thickness cromium-plated and rectified.
The scrapers are removable to enable correct daily cleaning.
The belt speeds change automatically to allow dought's perfect rolling.
The machine meets current machine safety regulations as well as hygiene regulations for food contact materials.
The electrical control system is low voltage and the safety grates are equipped with a device that blocks the operation of the machine when they are lifted.
| # | Model | Useful width of cylinders | Table lenght | Dimensions LxWxH | Net Weight | Power | VOLT - HZ - PH |
| --- | --- | --- | --- | --- | --- | --- | --- |
| 1 | SFE 500 | from 0 to 55 | 1200 mm | 918x113x194h mm | 190 Kg | 0,75 KW | 220/400V - 50/60HZ - 3PH |
| 2 | SFE 600 | from 0 to 55 | 1200 mm | 110x113x194h mm | 210 Kg | 0,75 KW | 220/400V - 50/60HZ - 3PH |
| 3 | SF 600 LUX | from 0 to 55 | 1200 mm | 110x150x187h mm | 230Kg | 0,75 KW | 220/400V - 50/60HZ - 3PH |