B3C 700+CAR BAGUETTE MOULDER MACHINE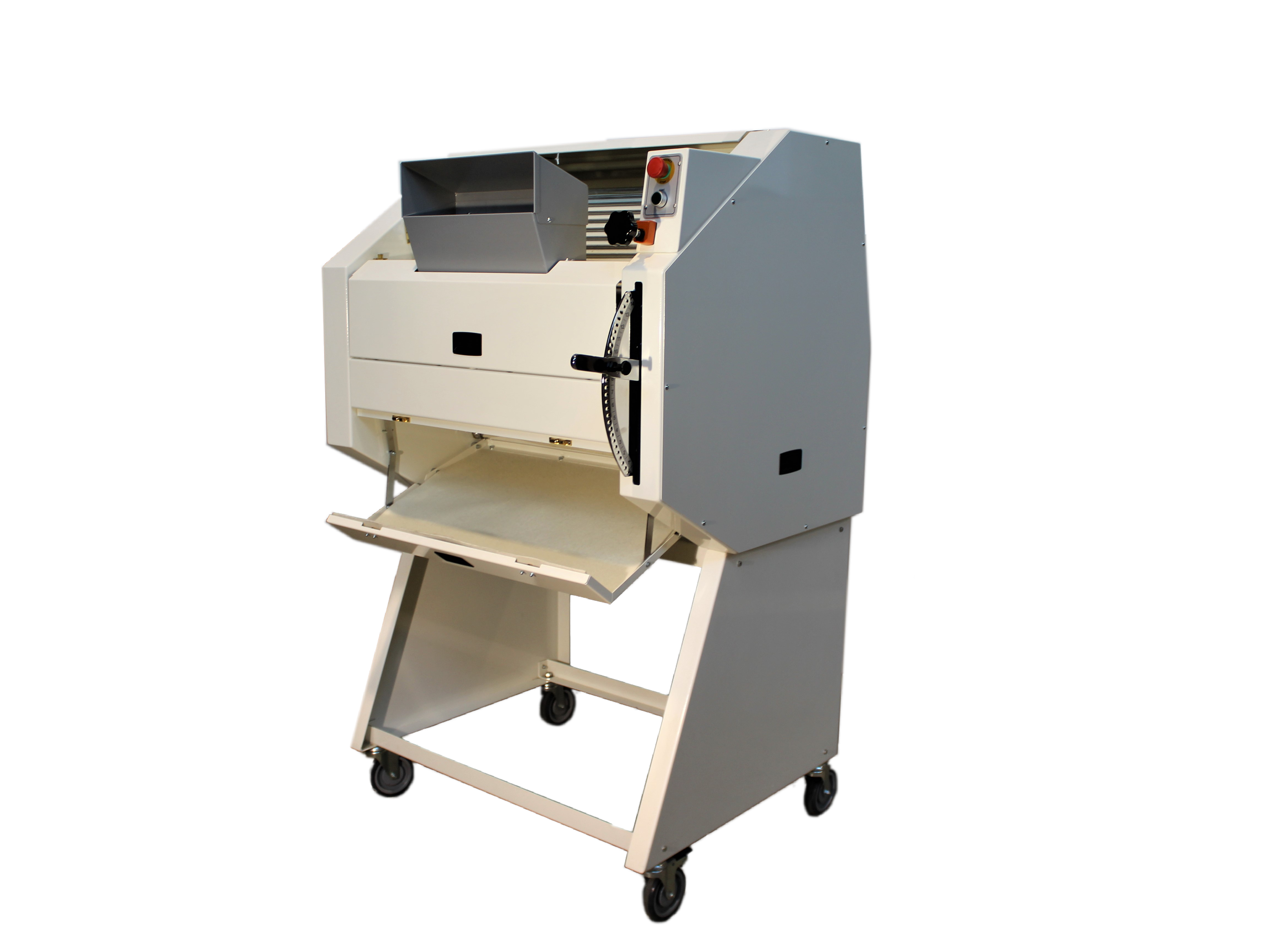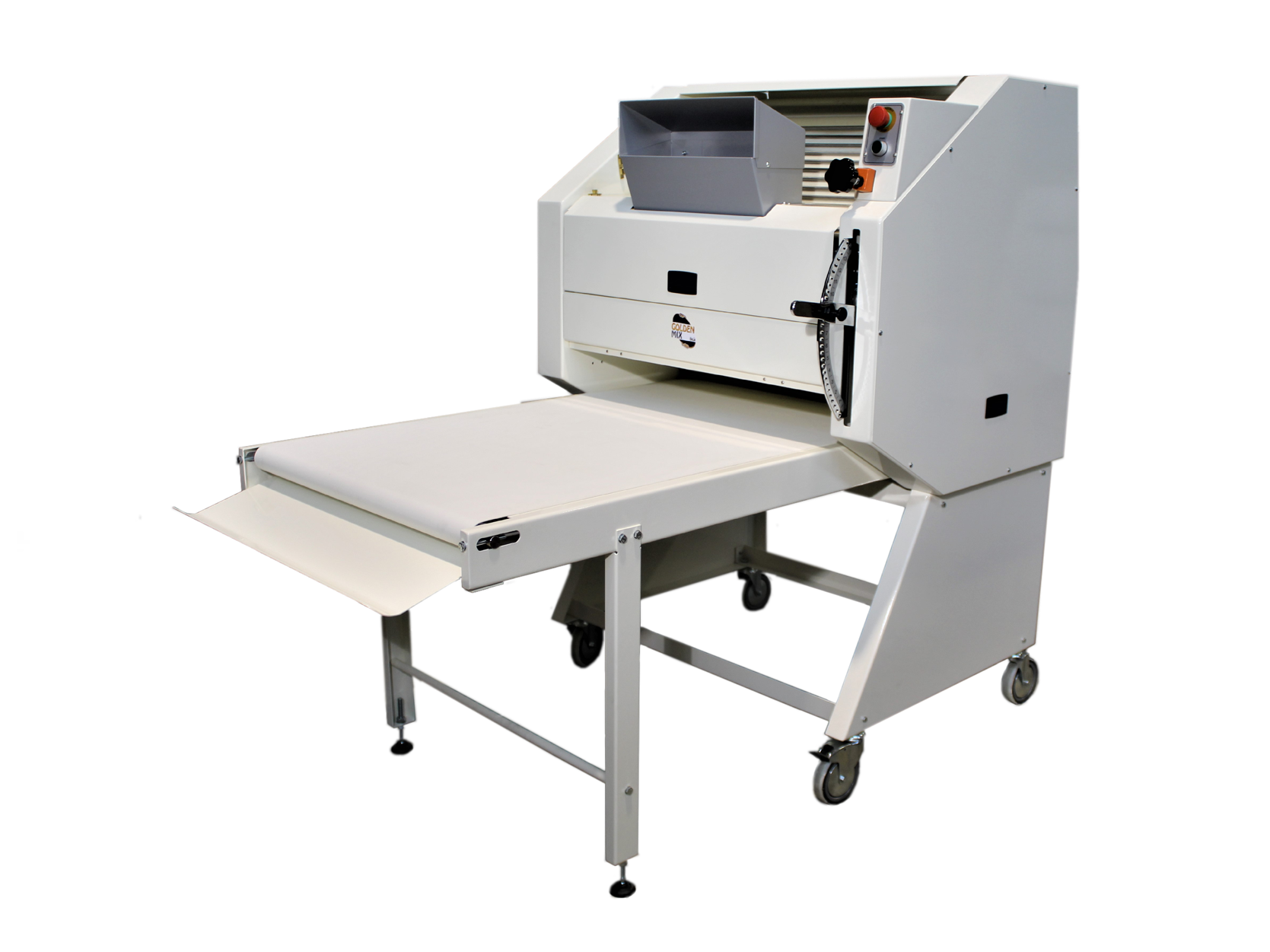 The B3C 700+CAR is a machine for the production of baguettes suitable for bakeries with small, medium and large productions.
This machine moulders and then rolls up the dough through 3 food-grade nylon pressure cylinders adjusted to the most suitable position by the action of a lever that slides on a graduated sector. Having found the right position, the cylinders work the dough by crushing it reducing the thickness and directing the product towards a belt that rolls it up and makes it enter between 2 opposed belts, which softly and progressively refine it. These two "pressure belts" are regulated by a knob equipped with a millimeter indicator. The dough can be extended to a length of 700mm. The hopper can be easily lifted making quick access for cleaning the cylinders and relative scrapers.
The mechanical design of the B3C 700+CAR machine has made it possible to obtain a robust machine suitable for bearing demanding workloads and also for using in automatic work lines: for instance combined with a pre-fermentation cell for the production of baguettes.
The machine can be placed on a work table, or on a trolley equipped with swivel wheels that make it easy to place.
The B3C 700+CAR is prepared also for the installation of a motorized exit belt (optional).
| # | Model | Cylinders | Dimensions LxWxH | Net Weight | Power | VOLT - HZ - PH |
| --- | --- | --- | --- | --- | --- | --- |
| 1 | B3C 700 | 3x500 mm | 1050 x 890 x 950 mm | 300 Kg | 0,75 KW | 220/415V - 50/60HZ - 3PH |
| 2 | B3C 700 + CAR | 3x500mm | 1050 x 890 x 1680 mm | 340 Kg | 0,75 KW | 220/415V - 50/60HZ - 3PH |
| 3 | B3C 700 + CAR + USC | 3x500mm | 1050 x 1900 x 1680 mm | 410 Kg | 0,93 KW | 220/415V - 50/60HZ - 3PH |